Northern Rivers Dirty Wheels Mountain Bike Club Inc is a local not-for-profit incorporated community association.
We have built, maintain & continue to expand two purpose-built mountain bike facilities in the Northern Rivers of New South Wales: New Italy Mountain Bike Forest in Double Duke State Forest and Duck Creek Mountain Bike Park, between Alstonville and Ballina. We are a volunteer association which manages and maintains these facilities for the enjoyment of all mountain bike riders, whether club members or from the general public.
Help us to make our parks the best they can be and help keep them in top condition by donating below!
New Italy Mountain Bike Forest has an extensive trail network of over 30 klms and was officially opened at the end of 2016. This is a fantastic location for beginners, families or those looking for a longer ride as all technical sections are signposted with an "Easy" or "Hard" option.
Duck Creek Mountain Bike Park was constructed throughout 2018 and offers about 9 kilometres of cross country and all-mountain style single-track trails, which provide some quite technical trails as well as flow trails and freestyle riding opportunities.
We need your help to complete these facilities (yes we have more trails planned) and to maintain the existing trail network.  This requires funds to purchase tools and equipment, signage, fencing, sandbags for berms, materials for small bridge structures and trail features, landscaping materials and hire of small plant and skilled labour to assist with trail construction.
We are seeking donations of funds or materials, equipment hire and/or services.  Please use the form below to give generously to help us make this happen!
Joining our club also helps us maintain a strong membership base to support grant funding opportunities so become a member now!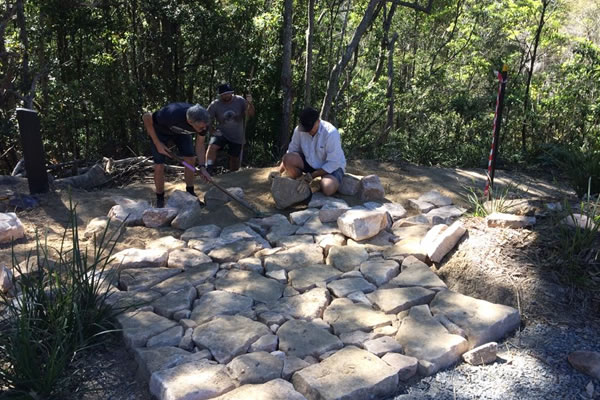 Northern Rivers Dirty Wheels